The most important part of your house is the foundation, and we give it the serious attention it deserves. Stonehenge Masonry offers a LIFETIME warranty on full foundation restorations. We work on all foundation types, including concrete foundations but with special talent at restoring old stone foundations. A stone foundation is designed to last forever with proper maintenance, needing only a full restoration every 100 years or so. 
Foundations are made of two walls, or "wythes," of stone, each with a finished face facing outside and inside respectively. Between the 2 wythes is a core filled with grout. Generally, the outside of the foundation is the most important aspect to maintain, since it acts as the main barrier against water penetration and it supports the exterior brickwork. The interior walls are generally of lower quality rubble stone since they are not being battered by the elements, but restoring them can be key to solving water infiltration and moisture issues.
The most common foundation job is exterior repointing. We cut and vacuum all existing joints, re-lay any loose stones, and replace damaged stones, as required. We give the entire wall a deep pointing to completely fill the voids, and we will then apply a final pointing with the original finish.
Our foundations services include:
Foundation Work Videos...
See Our Masons In Action!
Time Lapse: See Foundation From Start To Finish
Complete our Free Estimates Web Form
We strive to get you a professional estimator to visit your site within 1 week. If you submit photos via email or our website we can get you a written estimate more quickly.
We require a minimum of 25% deposit to secure your position in our schedule.
A larger project, will require an initial deposit, with additional payments, to secure materials, equipment, etc.
Of course! All jobs come fully guaranteed unless otherwise specified. Typically we offer a comprehensive 5 year warranty on most jobs and some are guaranteed for life.
Yes. We carry WSIB insurance for all our employees and 3rd party liability insurance to protect our customers.
Absolutely not. All of our masons, apprentices and labourers are 100% full time employees with the company and are paid by the hour.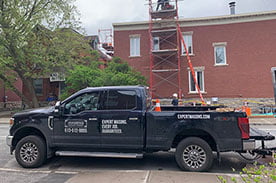 Stonehenge Masonry, locally owned and operated since 2006, is one of the premier masonry companies in Ottawa. We specialize in the repair and restoration of virtually any type of brick and stonework. We excel at Natural Stone, Brickwork and Repointing, Chimneys, Foundations, Patios, and Stairs. No job is too small!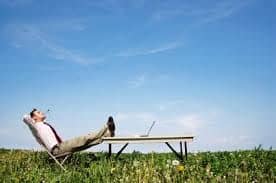 Warranties - Relax up to 25 Years
Stonehenge Masonry already had some of the best warranties in the industry, and we have just made them even better! We now offer guarantees of up to 25 years that will ensure peace of mind for years. Guarantees are only as good as the company that provides them, and we fully back up our word, and our work. Learn more about all of our warranties.
I get asked this question frequently and it's a good question. One of the worst things that can happen is a catastrophic collapse of a masonry wall or foundation. Determining the structural integrity of wall is a complex process, but there are 2 typical problems and solutions. Cascading Failures On older brick walls (before 1950's)…
Read More

→