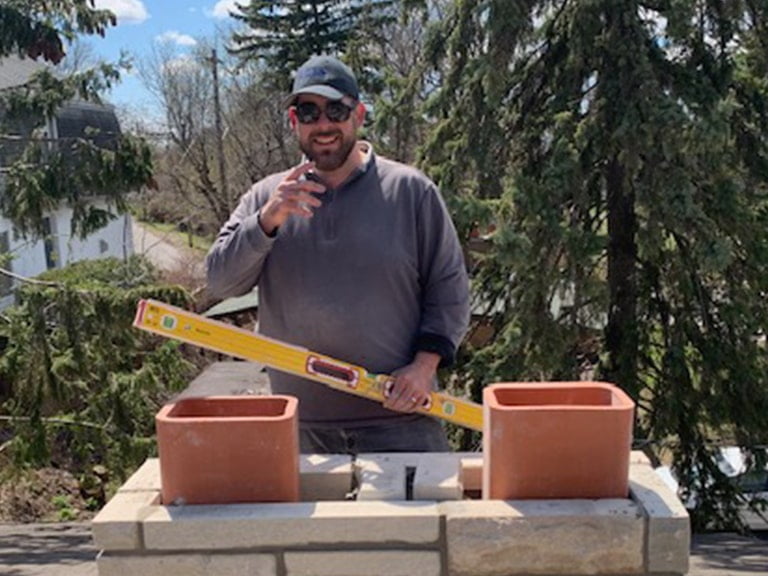 Dan Bloom owns Stonehenge and is also one of our top masons. He specializes in natural stone, brickwork and foundations. He has 15 years of experience in masonry, and knowledge of carpentry, engineering, architecture and building codes. Dan was trained at the Algonquin College Heritage Masonry course.
Meet the owner, Dan Bloom: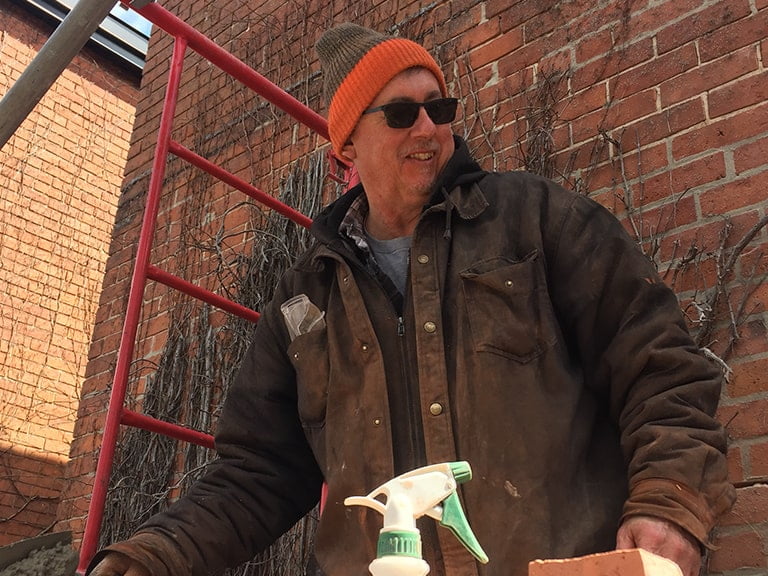 Tim is our most trusted mason, with over 30 years of experience. He's been trained as a classic heritage mason and is our resident expert in lime based mortar and heritage mixes. Tim's no nonsense attitude, attention to detail, and work ethic serves as a great role model and mentor to our other staff.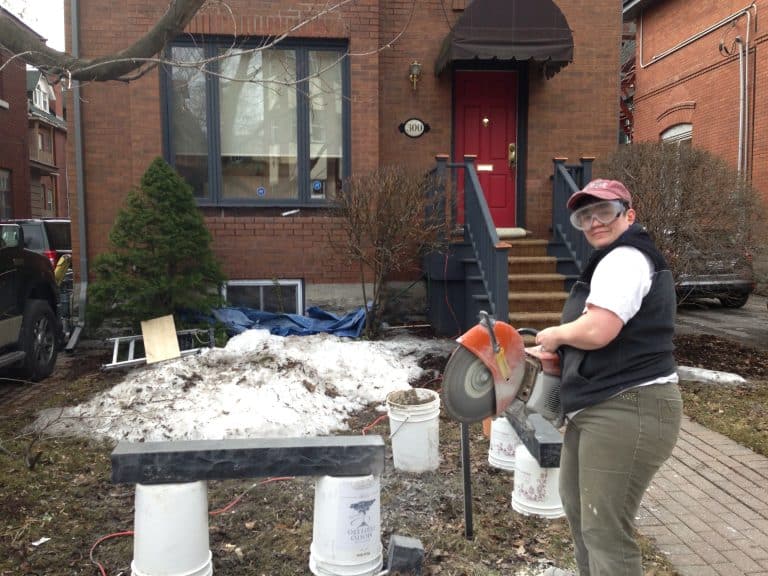 Shawna Allen has 10 years of experience and trained at the Heritage Masonry course at Algonquin College. She specializes in stone and foundation repair. Her attention to detail and excellent customer service make her a valuable member of our team!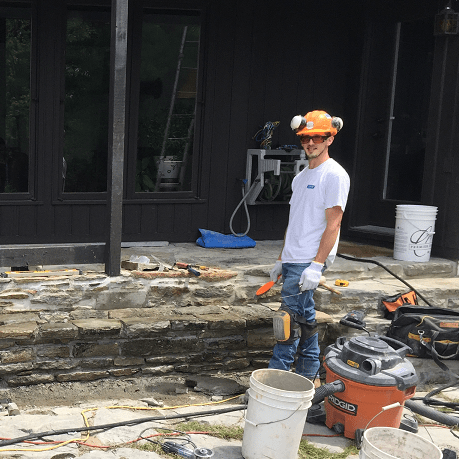 Matt Marshall is one of our expert chimney and brickwork masons. His father is a mason, so Matt learned a lot around the dinner table. Matt, himself, has over 10 years of experience. He doesn't just do masonry, he understands it inside out.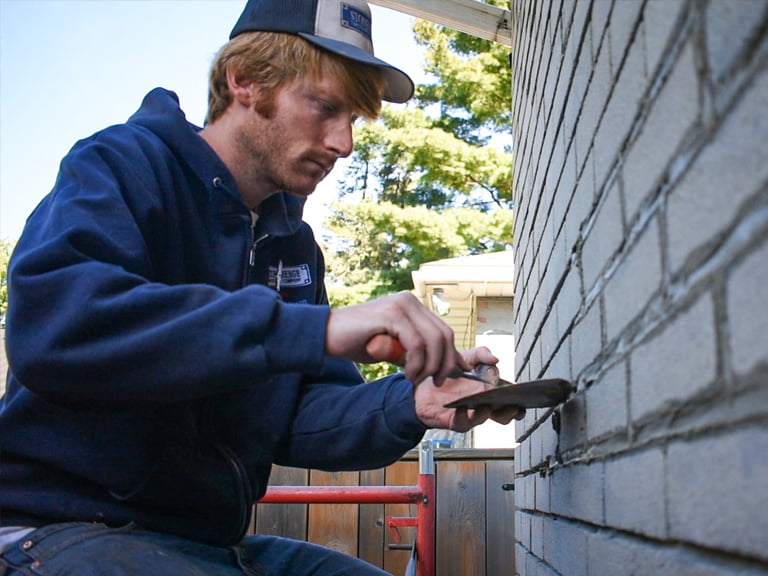 Ben Jensen has 10 years of experience as a mason. Because of his art background, he has a particular talent for mixing mortar colours and pigmenting bricks to match walls. When he's not busy at Stonehenge, Ben is a local artist and married father of 3.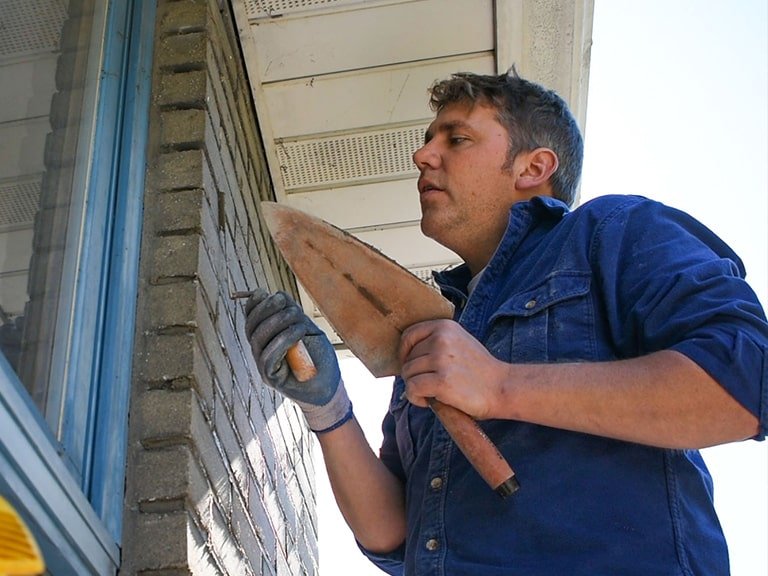 Noam has over 10 years experience in the masonry restoration field. He's had years of experience doing high level institutional restoration in Toronto and he's been bringing his skills to residential building in Ottawa with Stonehenge since 2018. His analytical and methodical approach is crucial on the tougher jobs, and his joint finishing is second to none!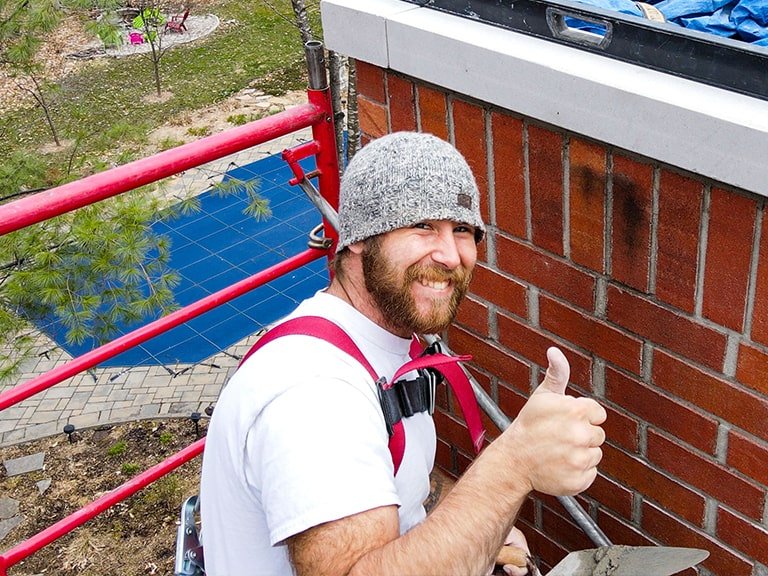 Jeff has been on our team since 2017, starting off as our best labourer and moving up the ranks to full mason in 2022. A tradesman his entire life, he has an incredible natural aptitude towards tools and general construction. Having skills in several trades allows Jeff to do more complex jobs and be an important problem solver for our team.

All our expert staff masons are great, but if you want someone in particular just ask!