Our staff masons specialize in repair and restoration of older, heritage and historic, residential brick buildings. We are also proficient at repairing newer buildings with modern brickwork that can be tricky to repair. Brickwork that is properly maintained will last a lifetime, and our expert masons have the skills and experience to tackle virtually any job.
 Brickwork is absolutely the best exterior cladding for a house. It's not designed to be impermeable, but instead acts like a sponge, absorbing moisture and then breathing it back out. With proper maintenance, a brick wall is a solid cladding that will never need to be replaced; unlike wood or vinyl siding. We focus on the most important factors in brick repair;  matching the original brick type and mortar, and ensuring the bricks are properly set in the mortar and woven into the wall.
We use precision tools and techniques to remove the original bricks, arches or mortar from a wall without causing shifting, cracking or collateral damage. Since each job is unique, all our masons have a wide variety of specialized tools ideally suited for any kind of residential project.
Our brick services include:
See Our Masons In Action!
Time Lapse: See Brickwork From Start To Finish
Complete our Free Estimates Web Form
We strive to get you a professional estimator to visit your site within 1 week. If you submit photos via email or our website we can get you a written estimate more quickly.
We require a minimum of 25% deposit to secure your position in our schedule.
A larger project, will require an initial deposit, with additional payments, to secure materials, equipment, etc.
Of course! All jobs come fully guaranteed unless otherwise specified. Typically we offer a comprehensive 5 year warranty on most jobs and some are guaranteed for life.
Yes. We carry WSIB insurance for all our employees and 3rd party liability insurance to protect our customers.
Absolutely not. All of our masons, apprentices and labourers are 100% full time employees with the company and are paid by the hour.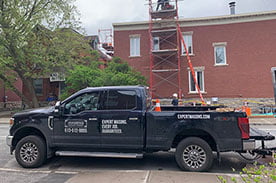 Stonehenge Masonry, locally owned and operated since 2006, is one of the premier masonry companies in Ottawa. We specialize in the repair and restoration of virtually any type of brick and stonework. We excel at Natural Stone, Brickwork and Repointing, Chimneys, Foundations, Patios, and Stairs. No job is too small!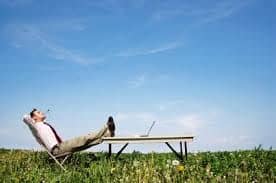 Warranties - Relax up to 25 Years
Stonehenge Masonry already had some of the best warranties in the industry, and we have just made them even better! We now offer guarantees of up to 25 years that will ensure peace of mind for years. Guarantees are only as good as the company that provides them, and we fully back up our word, and our work. Learn more about all of our warranties.
I get asked this question frequently and it's a good question. One of the worst things that can happen is a catastrophic collapse of a masonry wall or foundation. Determining the structural integrity of wall is a complex process, but there are 2 typical problems and solutions. Cascading Failures On older brick walls (before 1950's)…
Read More

→